Being able to chew is important…for your horse it is vital!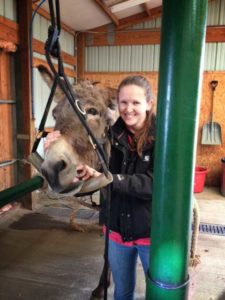 Horses with dental problems may show obvious signs, such as pain or irritation, or they may show no noticeable signs at all. This is because some horses simply adapt to their discomfort. For this reason, periodic dental examinations are essential to your horse's health.
It is important to catch dental problems early. If a horse starts behaving abnormally, dental problems should be considered as a potential cause. Waiting too long may increase the difficulty of remedying certain conditions or may even make remedy impossible.
---
Poor dental health can cause colic, weight loss and a host of other health problems. It also can interfere with performance, as well as be painful for your horse.
The horse's tooth has a maximum length at age 4-5, most of it is embedded in the jaws, and will erupt through the gums until all of the reserve crown has been "used up".
Taking good care of the horse's teeth is essential to making them last as long as possible and prevent unnecessary problems in older horses.